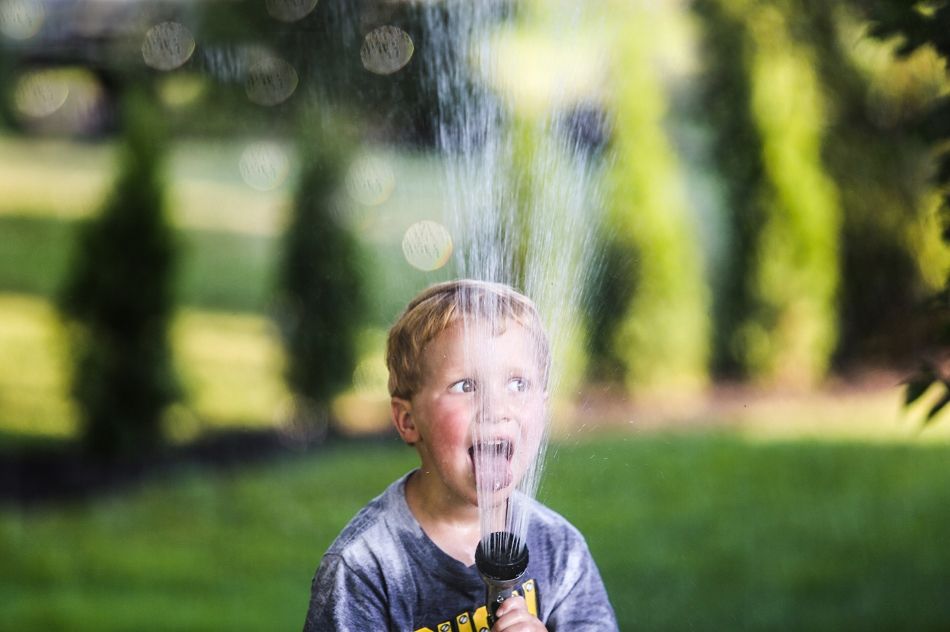 Are you splish splashing it up this summer?
As Kaish, Bria and Naji have grown,
we go to the pool less and less.
I miss throwing them in the car and heading to the pool
to jump and play every day in the Summer.
It was perfectly lovely, but it didn't inspire me like my friend Julie Rivera's picture did.
So, I borrowed Jacob and a hose and made something fun.
I hope you are having fun splashing and shooting and smiling this summer.
Find joy in every day, because even though it can be illusive, it is out there.