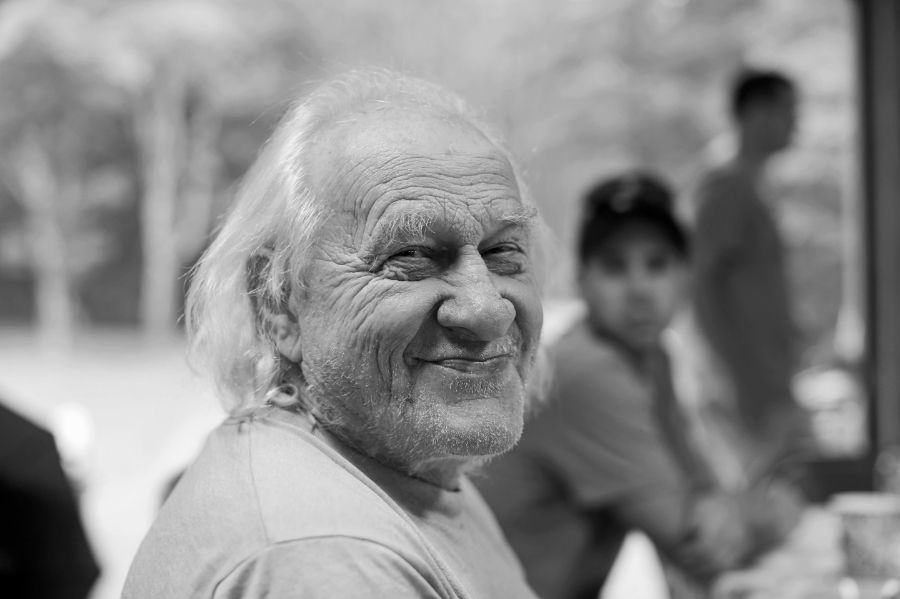 This is my Uncle Tom. He looks like my Grandma. We grew up about 6 hours away from my Grandma and my relatives. I only saw Uncle Tom once a year in the summer when we visited Clarion for vacation.
He was always a little bit of a misfit.
My Grandma had 6 children. Tom is the oldest. All of her children, except for Tom, went on to have a family and career. Tom was different because he always had a new girlfriend and he had a lot of different children with a lot of different women.
He never had a career.
I liked visiting him when we went on vacation because he was a little bit eccentric. He had two sons that would play with us named Jason and Michael. We played in the creek near my Grandma's driveway.
My Grandma loved Tom very much.
Tom is getting older. He is 72 now I think. He lives in a trailer. He is a member of a church and they come and help him out sometimes. They help clean up things around his property. They bring him new clothes.
I am so glad that they do.
Even though my Uncle Tom has made some very bad choices in his life, he is a human being. And ever human matters, right?
Every single one.
Kaishon, Sabriah, Naji and I are going to make Uncle Tom a care package this week. We are going to write him letters and send him some special gifts. I heard people talking about Tom after the reunion and they said things like:
"It's his own fault that he is so poor."
"He could have worked like all the rest of us did."
"He is never going to change."
They are probably right. But does it matter?
Does it matter if he made terrible choices for 72 years? Doesn't it matter that we are his family and now he needs help? I say we should step in and love.
Love wins.