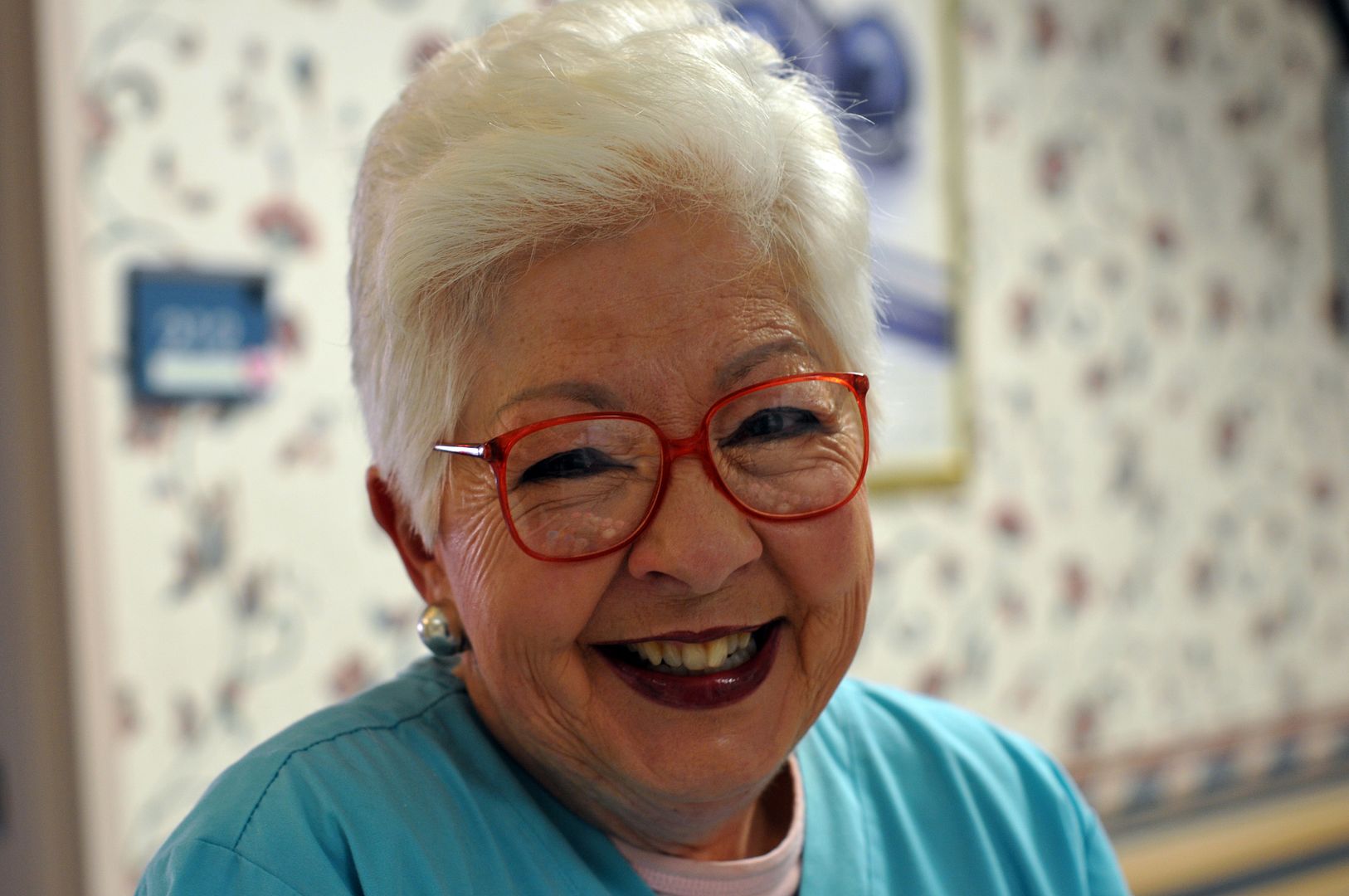 If you are are lucky enough to have your baby on a Monday at Doylestown Hospital,
you will get to meet the one and only, Miss Joan.
She bustles onto the maternity floor each Monday for her noon to 4 PM shift.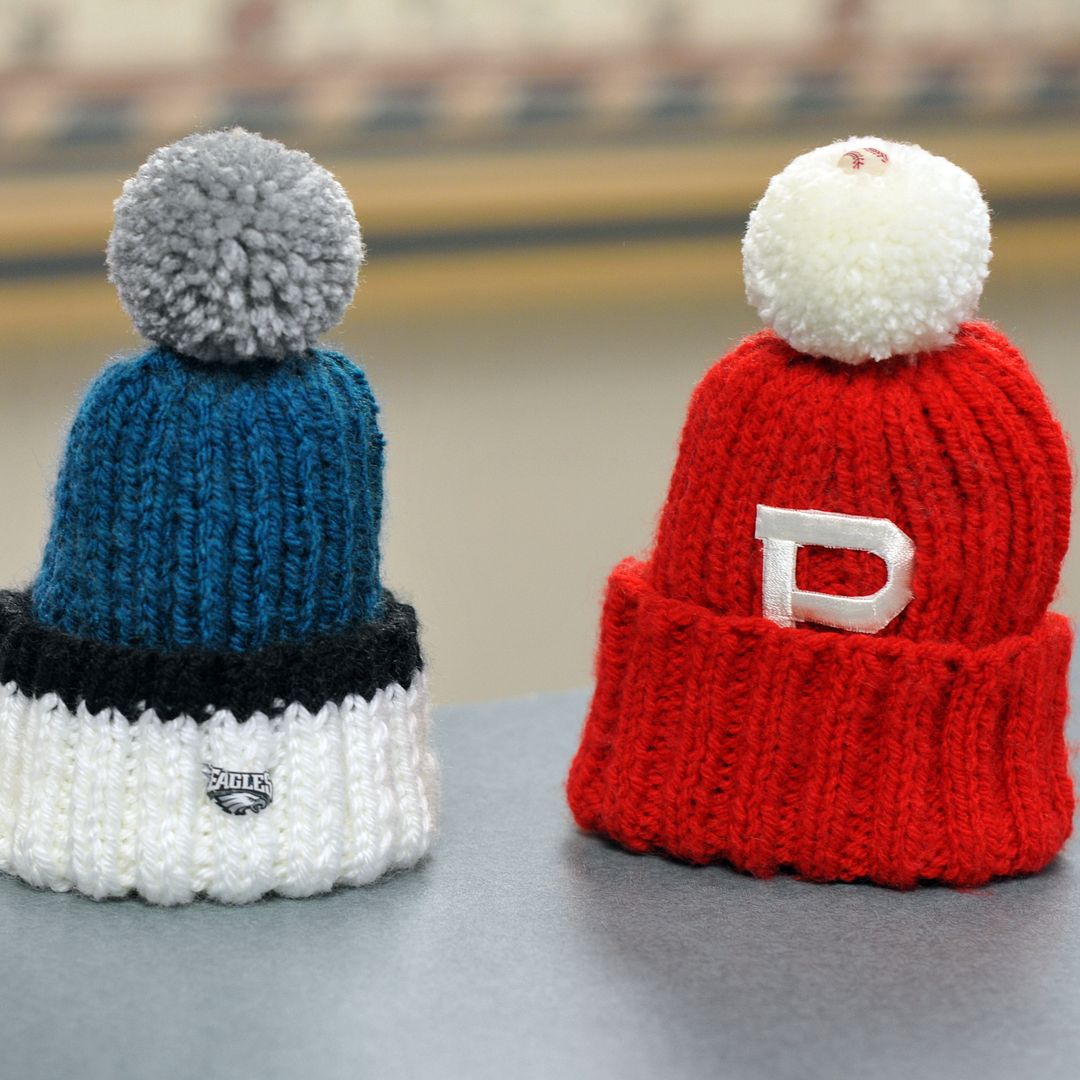 Miss Joan was in the fashion industry in NYC for 40 years before retiring to Doylestown.
You can tell right away when you meet her that she is a fashionista.
Her rings and earrings are always flashy!
They outshine her turquoise volunteer smock,
but they never outshine her million dollar smile.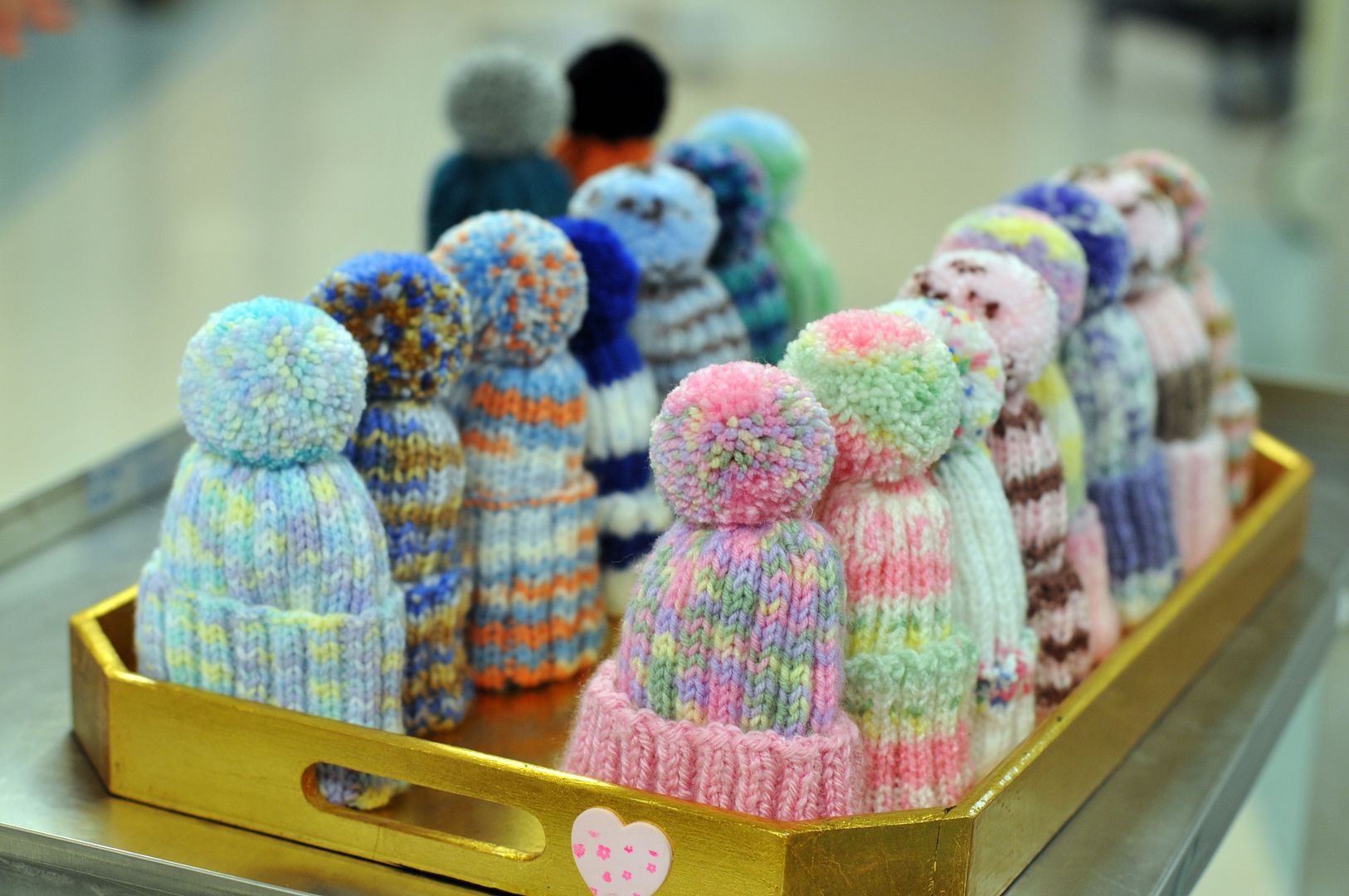 It comes bursting right out along with her ruby red lipstick.
Miss Joan and her friends knit these precious little newborn hats for all Monday babies.
She takes time to add special details to each hat.
Miss Joan never had any children.
She gets all her snuggles and love in each Monday afternoon with the babies.
Thank you for making a difference Miss Joan.
You make the world a more beautiful place.